Commenting Season | Gira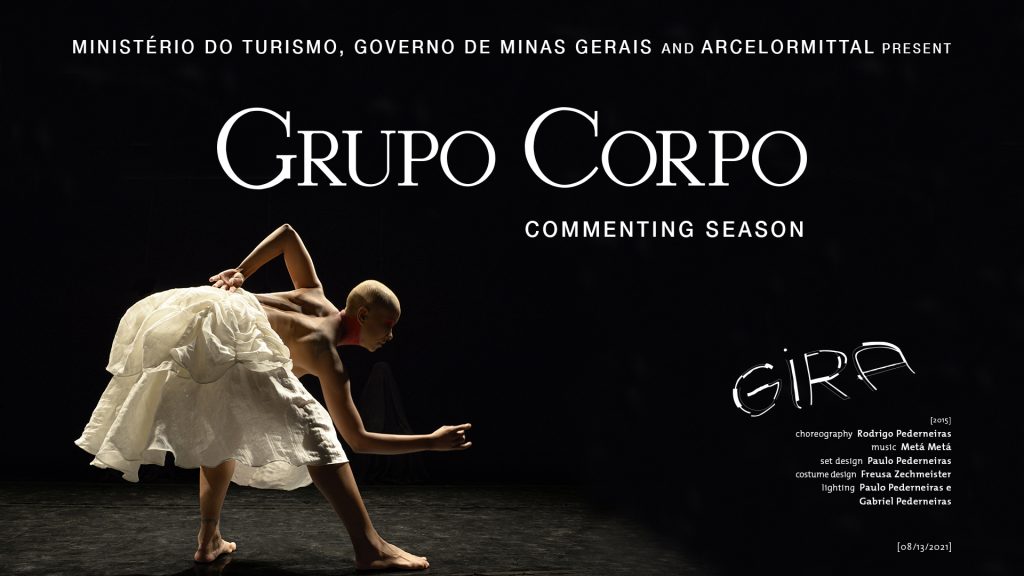 Next Friday, August 13, at 7:30pm Gira's vídeo will be shown on our YouTube channel.
After the complete exhibition of the piece, the choreographer Rodrigo Pederneiras and dancers Yasmin Almeida and Rafael Bittar will comment about the creative process. 
When?
August 13, 7:30pm
Where?
GrupoCorpoOficial on Youtube
We're waiting for you.